Recently, Qinghai Nord new materials Co., Ltd. (hereinafter referred to as Qinghai Nord) officially put into operation the second phase of the 15000 ton annual output of electrolytic copper foil for power. This project is an important part of the 40000 ton annual output of lithium copper foil for power invested and built by Nord (600110) in Qinghai.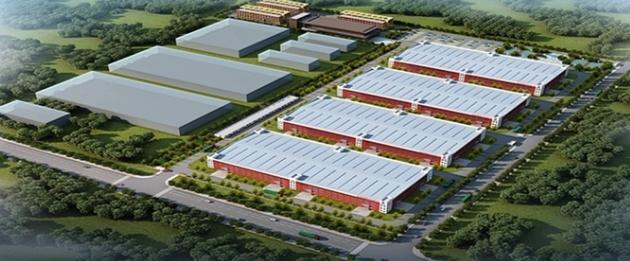 It is understood that Qinghai Nord phase II 15000 ton copper foil project covers an area of about 76 mu, with a total investment of about 650million yuan. The project has four production lines, each of which is equipped with 12 foil generators, focusing on 4 micron and 4.5 micron high-end lithium battery copper foil for power. It can realize the flexible switching between 8 micron and 6 micron products, and specifically produce three width products of 1200 mm, 1380 mm and 1550 mm.
Statistics show that Qinghai Nord was founded in December 2015, located in Dongchuan Park, Xining Economic and Technological Development Zone, Qinghai, with a registered capital of 740million yuan. The company is mainly engaged in the R & D and production of electrolytic copper foil. Its core products are 4-6 micron high-grade lithium battery copper foil and microporous copper foil. The project is designed to have an annual production capacity of 40000 tons of ultra-thin high-grade electrolytic copper foil. The first phase of the project with an annual output of 10000 tons has been officially completed and put into operation in October 2019; The second phase of the annual production project will start construction on June 28, 2020.
---
Post time: Jul-21-2022